Welcome to August Moon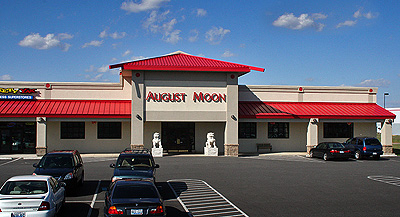 Founded in February 1990, August Moon has been embraced by diners locally and the surrounding communities. Our Chinese cuisine pairing with our modern kitchen and the chef Mandarin wok cooking using only the freshest quality ingredients available, relentless consistency of cooking and ever delicious and tasty offerings are the trademarks and the success of August Moon.

At August Moon, we strive to provide our guests with outstanding dining experience each and every time you honor us by your visit. Our courteous staffs with their attentive and friendly service are extended to each of our guest in our stylish contemporary Asian setting. Your dining experience at our new facility is truly in a class by itself.


Our Hours:

Sunday - Thursday
10:45AM - 9:00PM
Friday & Saturday
10:45AM - 10:00PM
Phone: 270.759.4653
Email: [email protected]

Get Directions >>